//Product quality is vital in reassuring adult smokers about vaping
Posted 20/04/2020 12:01pm
---
By Joe Thompson, Group Science and Regulatory Affairs Director
2019 was awash with negative media stories about vaping and lung disease, particularly in the US. Accurate, timely and complete reporting around the US EVALI developments from the media has been sadly lacking.  There now seems to be consensus from the regulatory authorities in the US and elsewhere that these cases were linked to unregulated 'off street' and illicit e-liquids where vitamin E acetate had been used as a cutting agent in THC vapes.
That's why we strongly believe that adult smokers need to be able to access information about vaping, and that vaping regulation and standards need to rise significantly across the industry. It is vitally important to offer adult smokers and vapers high quality, regulated products that they can trust.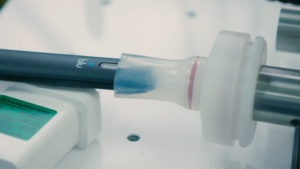 Product quality is something we take very seriously. You see media stories that say companies don't know what's in their e-liquids. But that's just not true about blu. We know exactly what ingredients go into our e-liquids, and have 100% disclosure of the ingredients in our liquids. In fact, we have a duty of care to consumers to research and test everything we sell, and are very confident about the quality of our products.
We look at product quality in two different ways. Firstly, are we comfortable to sell the product? Does it have a good enough safety, quality and efficacy profile? Then secondly, what's the benefit of our product to the adult smoker? Why would they want to transition away from smoking cigarettes to using a blu vape device? We have a long-term research program that's assessing the relative risk of vaping compared to smoking. And, also continue to collect data about our products after launch as they are used by consumers.
To ensure we're creating the highest quality e-liquids and products we have a team of professionally registered toxicologists that assess every single ingredient and component.
We only use the highest quality flavouring as well as pharmaceutical- grade nicotine, propylene glycol and glycerol in our e-liquids.We also assess the ingredients we consider using in our products to ensure they are suitable for use. And exclude certain ingredients, for example ingredients with carcinogenic potential, and sugars. Vitamin E acetate, which the Center for Disease Control and Prevention in the US has concluded is strongly linked to the recent vaping associated lung illness, is not used in any of our products and never has been.

This animation explains how our high quality e-liquids are formulated and manufactured
We have conducted extensive scientific research about vaping including the longest clinical study within the industry which looked at what happens when adult smokers used one of our early vaping products in the real world over two years. The results were positive – we couldn't identify any health issues connected to vaping in any of the participants through the duration of the study, and that's what we'd expect given the millions of adult vapers in the world who have successfully switched from smoking.
There are also a large number of clinical studies published by credible third-parties that show relative to smoking cigarettes vaping products have a good safety profile for existing adult smokers.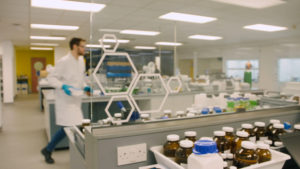 Our message to adult smokers is clear – don't let sensationalist stories deter you from trying vaping as an alternative to cigarettes, but do avoid unregulated and black-market vape liquids. Choose a high quality vaping product from a reputable and responsible manufacturer, never tamper with a vape device or modify an e-liquid, and always check that products are properly packaged and sealed.
That way you should have a safe and satisfying experience without tobacco or smoke involved!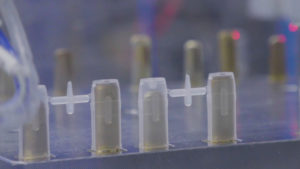 You are free to share this content with credit to Imperial Brands under a Attribution-NoDerivatives 4.0 International (CC BY-ND 4.0) license.