//International Day of Women and Girls in Science 2023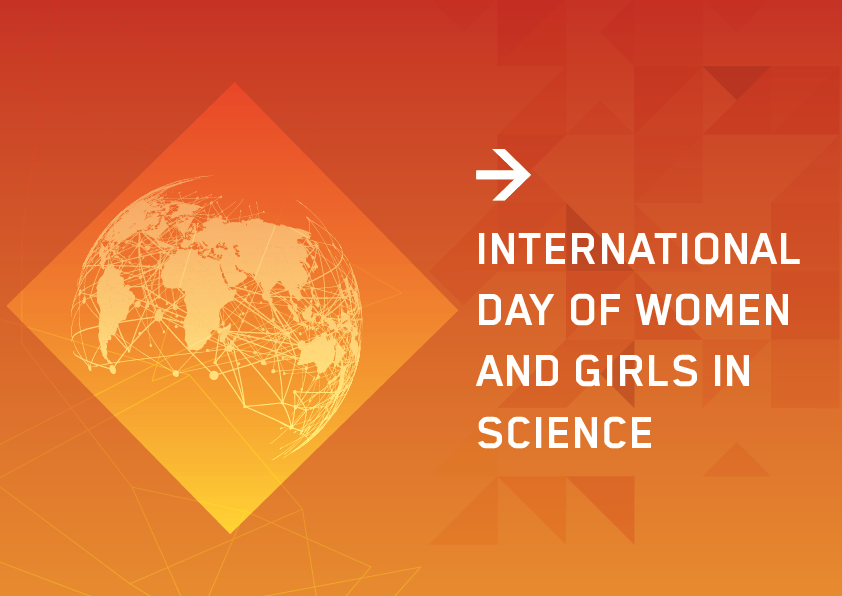 Every year on 11 February, UNESCO celebrates the crucial role females play in science and technology. 
At Imperial Brands, we're committed to making a tangible impact on the health of our consumers – and our continued investment in science and innovation plays a crucial role. 
To mark the International Day of Women and Girls in Science, we spoke to two of our female scientists – Ourania Komini, Product Stewardship Toxicologist, and Dr. Liz Mason, Senior Science NGP Manager – who work with our portfolio of next generation products (NGP). 
But what are the origins of their careers in science? 
Ourania was hooked after a trip to a cancer research laboratory in Athens, where she encountered real human organs for the first time: "My dad was worried I'd faint, but instead he had never seen me so excited in my whole life! That was the 'click' that made me realise I'd become a scientist." 
For Liz, it was a similar story: "I visited the Science Museum in London as a child and had a blast running round all the exhibits. As early as age 7, a school pal claimed I was going to be a scientist when I grew up – she was right!" 
Ourania's passion for science continued to grow through school, as she explains: "One of my teachers was a young woman working on her PhD while teaching biology during the weekends. I remember getting to class early to chat with her about the progress of her tomato experiments. Years later, during my BA, I had an introductory class on Toxicology – and it was love at first sight." 
For Liz, choosing biochemistry for her BSc was easy choice. "Of the school STEM subjects, biology and chemistry always interested me more than physics or maths. Figuring out what to study at university can feel daunting, but when I realised I could combine my two favourite sciences… choosing biochemistry was a no-brainer." 
We asked Liz and Ourania how they applied their specific scientific backgrounds working at Imperial.
Liz has worked in multiple roles during her time with the business, allowing her to "flex my scientific skillset in different ways. I've had opportunities to travel and present at scientific conferences, engage with regulators and external stakeholders on scientific and regulatory topics, and run several different types of scientific studies.
"Currently, my teams help ensure the business meets the various scientific and regulatory requirements to ensure successful NGP launches. This requires a broader range of 'softer' skills, in addition to a detailed scientific understanding of our products." 
Ourania enjoys more of a traditional scientific role, focusing on NGP toxicology: "I perform toxicological risk assessments on NGP ingredients, materials and product specifications, review testing data and generating and maintain chemical-specific dossiers to ensure reporting compliance to regulatory bodies," she explains.
While both Liz and Ourania agree women are still broadly underrepresented in science, they both speak positively about Imperial's scientific community: Ourania is: "very proud to say the ratio is around 50:50, while in some areas female scientists even outnumber males.  
"At Imperial we also have several females in science leadership roles, helping promote this important change in mindset from within the organisation."
Liz concurs: "There's a strong female representation across different teams and management levels within the science function, which is fantastic to see and be a part of."
Do our interviewees enjoy working for the company? "It's great," says Liz. "We have a lovely group of people who are passionate about what they do and work collaboratively to achieve the science function's goals. The work is interesting, and the projects varied and dynamic – there's never a dull moment!"
Ourania concurs: "At Imperial there's a very inspiring and encouraging environment that helps you challenge yourself, develop your skills – both inside and outside of your area of expertise – and make your mark. There are many female role models here who are happy to mentor and coach you throughout your career." 
Liz offers the following advice for any females contemplating a career in science: "I highly recommend it. The stereotype prevails that we all work in laboratories, but a strong scientific grounding can lead to many diverse and exciting opportunities that you might not even know exist yet." 
Ourania has the final word, with a joke that you may struggle to understand unless you're of a scientific persuasion – explanation in the footnote!
"Why did the bear dissolve in water?"  
"Because it was polar!"1
You are free to share this content with credit to Imperial Brands under a Creative Commons Attribution-NoDerivatives 4.0 International (CC BY-ND 4.0) license.