//Vapour – The Anatomy of Something Better
By Josie Newman, Scientific Market Materials Executive
We're regularly asked questions like: 'Is vaping dangerous?' by adult smokers. That's a complicated answer with many nuances – although an ever-growing body of evidence is certainly suggesting it's potentially harm reduced relative to continued cigarette use.
When a smoker lights a cigarette, they inhale smoke containing thousands of chemicals, some of which are known causes of smoking-related disease.
Vapes don't contain tobacco, so don't produce smoke. Instead, they produce a vapour that is drastically different – both chemically and physically – to cigarette smoke, as it contains significantly fewer HPHCs (harmful and potentially harmful chemicals).
This is why, since 2015, Public Health England has maintained vaping is 'around 95% less harmful than smoking', concluding vaping currently represents the most promising, less harmful alternative to cigarettes.
Vapes also provide satisfying nicotine delivery, as well as replicating many of the behavioural and sensorial elements of the smoking experience.
Our infographic shows how blu offers smokers Something Better.
It summarises some of myblu's key product features, including the device, liquidpod and the high quality e-liquids we use within them.
Illustrating the results of blu's scientific assessment so far, the infographic also shows how myblu is potentially reduced harm compared to smoking, as well as how it could help transition adult smokers away from cigarettes.
Our entire Next Generation Product (NGP) portfolio is underpinned by comprehensive principles of design, as well as strict manufacturing standards – and blu is no exception.
Find out more below. Click on each image to see a larger version, or download a high resolution pdf.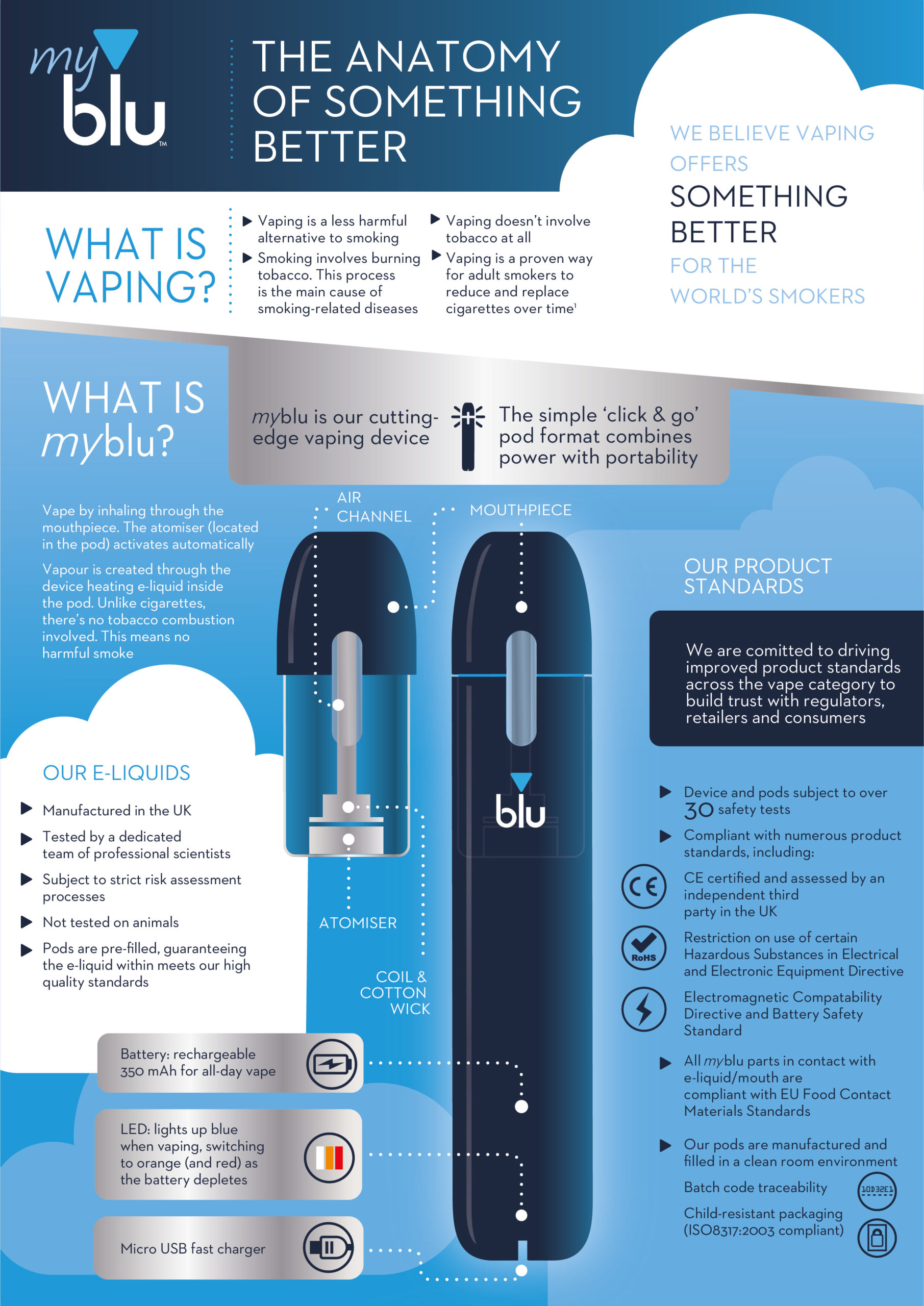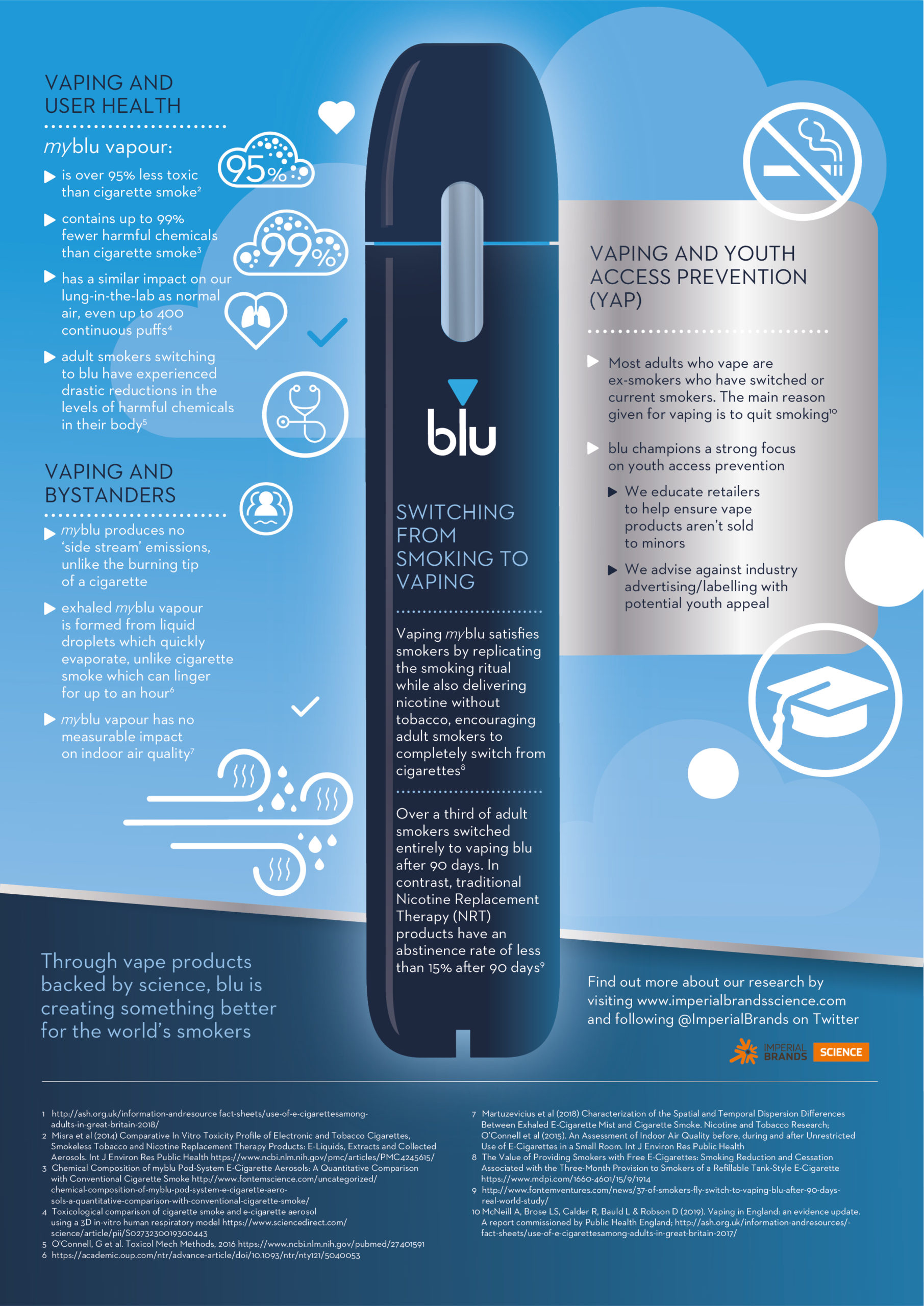 You are free to share this content with credit to Imperial Brands under a Attribution-NoDerivatives 4.0 International (CC BY-ND 4.0) license.