//Research demonstrates vaping doesn't impact indoor air quality or pose bystander health issues
Posted 11/04/2020 12:00am
---
By Grant O'Connell, Strategic Science and Policy Engagement Director
Unrestricted vaping in an enclosed space does not present an indoor air quality issue to bystanders, according to research we've published in the International Journal of Environmental Research and Public Health.
The study looked to address the notion that 'passive vaping' is a health issue for people who share indoor space with vapers.
The peer-reviewed study, in collaboration with an independent laboratory, measured the presence of chemical compounds in the air before, during and after unrestricted vaping in a small meeting room. The experiment simulated two different 'office' scenarios – intense use with few changes of air to replicate a closed room, and a less intensive regime with room ventilation. It was assumed a bystander non-vaper was seated 2m from a colleague who 'puffs' once every five minutes over an 8h working day with hour-long lunch break.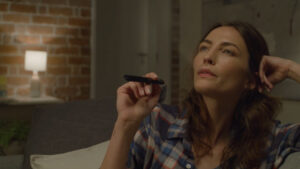 In the UK, the workplace exposure limit for nicotine is 500 µg/m3 over eight hours, but in the study the maximum concentration of nicotine the bystander would be exposed to over the working day was approximately 1.8 µg/m3 – 250 times less than the allowed limit. In absolute terms, over the working day the total quantity of nicotine potentially inhaled by the bystander would be approximately 4-8 µg, compared to 6108µg by the vaper.
In fact, the bystander would need to spend over three months in the office environment to inhale the equivalent amount of nicotine as a single cigarette.
Key to the study's accuracy were its rigorous control measurements. In contrast, several previous studies have relied on data generated from smoking machines – which fail to consider basic vaping behaviours like inhaling and exhaling.
The study's experimental model predicts that the exposure of bystanders to nicotine in the exhaled aerosol is not at levels that would be expected to cause health concerns, consistent with views expressed elsewhere.
In addition, the research found that levels of airborne chemicals such as formaldehyde and acetaldehyde were significantly lower following vaping, compared to reported emissions from burning scented candles.
When we tested for compounds such as nicotine, trace metals, tobacco-specific nitrosamines and others, we found no evidence that indoor vaping contravenes regulatory standards currently applied to workplaces or general indoor air quality.
The study builds on our previous research in this area, which demonstrated exhaled vape particles are liquid droplets that evaporate rapidly upon exhalation.
Our findings strongly support conclusions made by public health bodies that exhaled vape aerosol ('vape smoke') is unlikely to pose a risk to bystanders.
Check out the video below to find out more…