//Introducing Tobacco-Free Oral Nicotine Products
By Josie Newman, Scientific Market Materials Executive
Our oral nicotine product, zoneX, is the next-generation successor to Swedish snus.
Snus is one of the original reduced harm products; public health experts estimate it's between 95-99% less harmful than smoking. You can read more about why traditional snus is reduced harm here.
Since zoneX ALL WHITE doesn't contain tobacco, there are up to 98% fewer toxicants than in traditional snus.
In broad public health terms, less toxicants = less risk.
The harm reduction potential of zoneX is therefore likely to be even greater than its predecessor.
You can find out more about zoneX: how it's used, what it contains and the results of our initial internal testing in our infographic. Click on each page to open it in a new tab.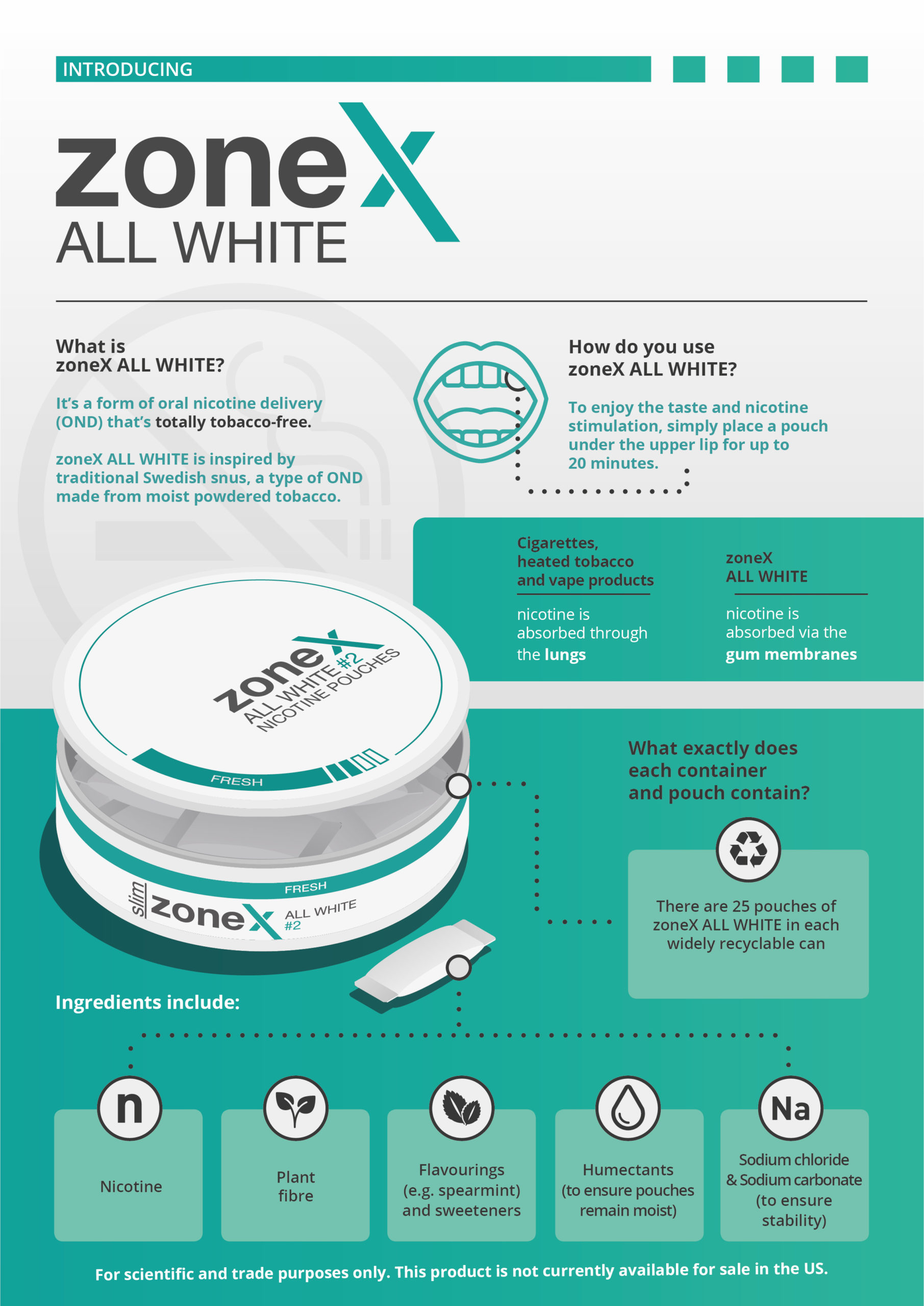 You are free to share this content with credit to Imperial Brands under a Attribution-NoDerivatives 4.0 International (CC BY-ND 4.0) license.