Alternatives to Animal Testing
As a responsible manufacturer, we've devised a Scientific Assessment Framework to assess the tobacco harm reduction potential of our Next Generation Products (NGPs) compared to combustible cigarettes. When a product shows fewer and lower levels of toxicants compared to combustible cigarettes, we then evaluate the impact of these reduced toxicant levels using a number of in-vitro cellular assays before commencing clinical assessments with adult smokers.
The US National Academy of Science's landmark blueprint for Toxicity Testing in the 21st Century (TT21C) informs our approach to this biological research.
TT21C advocates replacing traditional animal testing with in-vitro models prioritising human cells. By looking at human cells and cell systems, these innovative methods can provide more human-relevant data, especially when combined with and verified by relevant human clinical studies.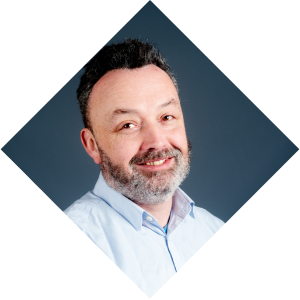 Dr Liam Simms
Principal Toxicologist
The desire to use fewer animals in research is a global one, and Imperial Brands is a proud and active contributor to this scientific endeavour, aligning with our wider corporate position not to test on animals unless required by regulatory authorities. People for the Ethical Treatment of Animals (PETA)'s Science Consortium have commended our research programme for its TT21C-driven approach.