//Heated Tobacco – The Anatomy of Something Better
Posted 06/01/2020 12:00am
---
By Liz Mason, Heated Tobacco Science Manager
Pulze, our dual-temperature, heated tobacco device is demonstrating some promising results in its pre-clinical testing, with 96% fewer toxicants recorded in its vapour, plus reduced impact on cell viability/growth, compared to cigarette smoke.
Further research on Pulze is underway; however our initial data suggests heated tobacco may be a viable, potentially safer alternative to smoking for those uninterested or unwilling to give up cigarettes.
As part of our commitment to NGP substantiation, Pulze will continue its evaluation through our scientific assessment framework with ongoing biological and clinical research.
These findings are summarised in our infographic below. Click on each image to see a larger version, or download the entire pdf.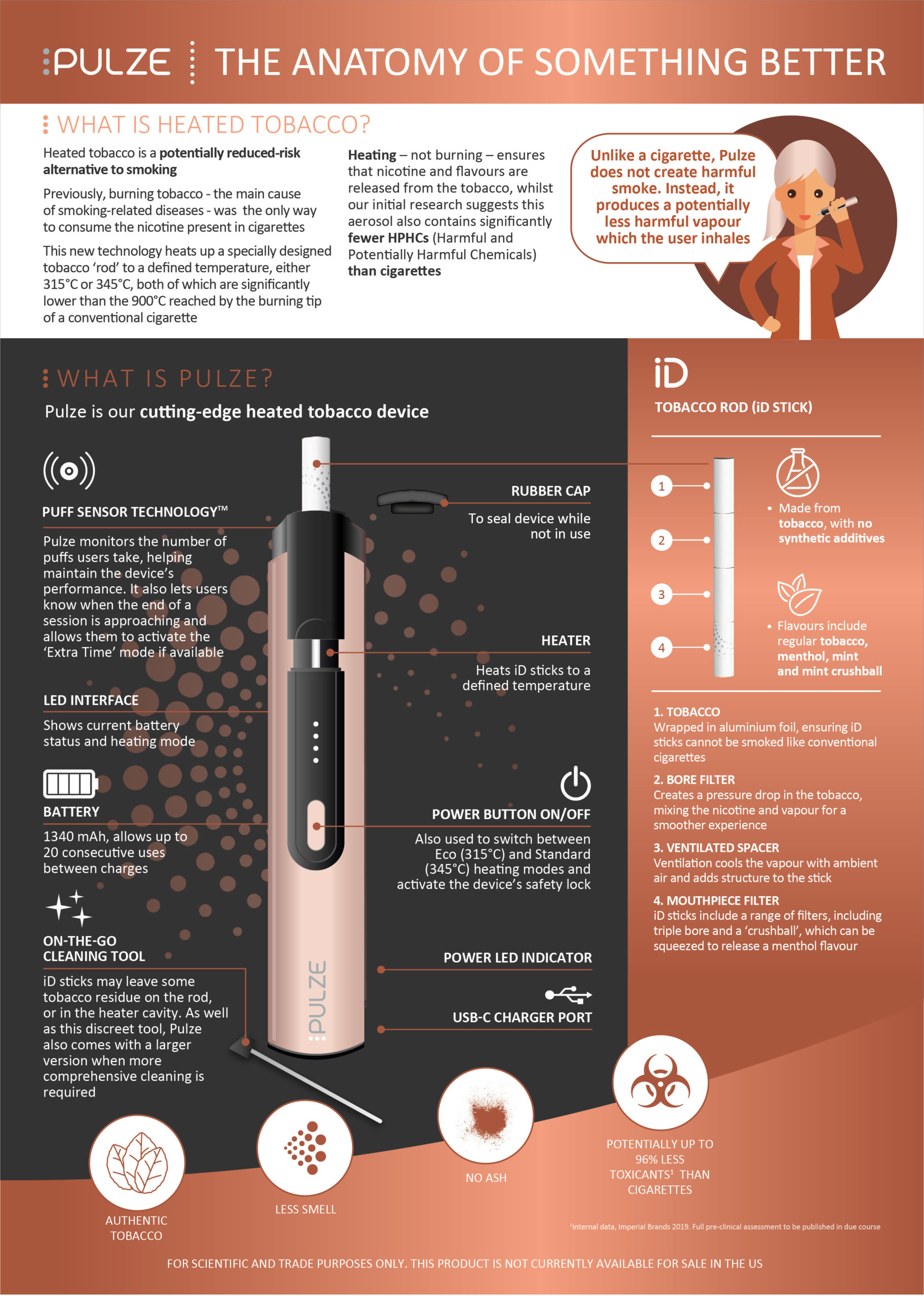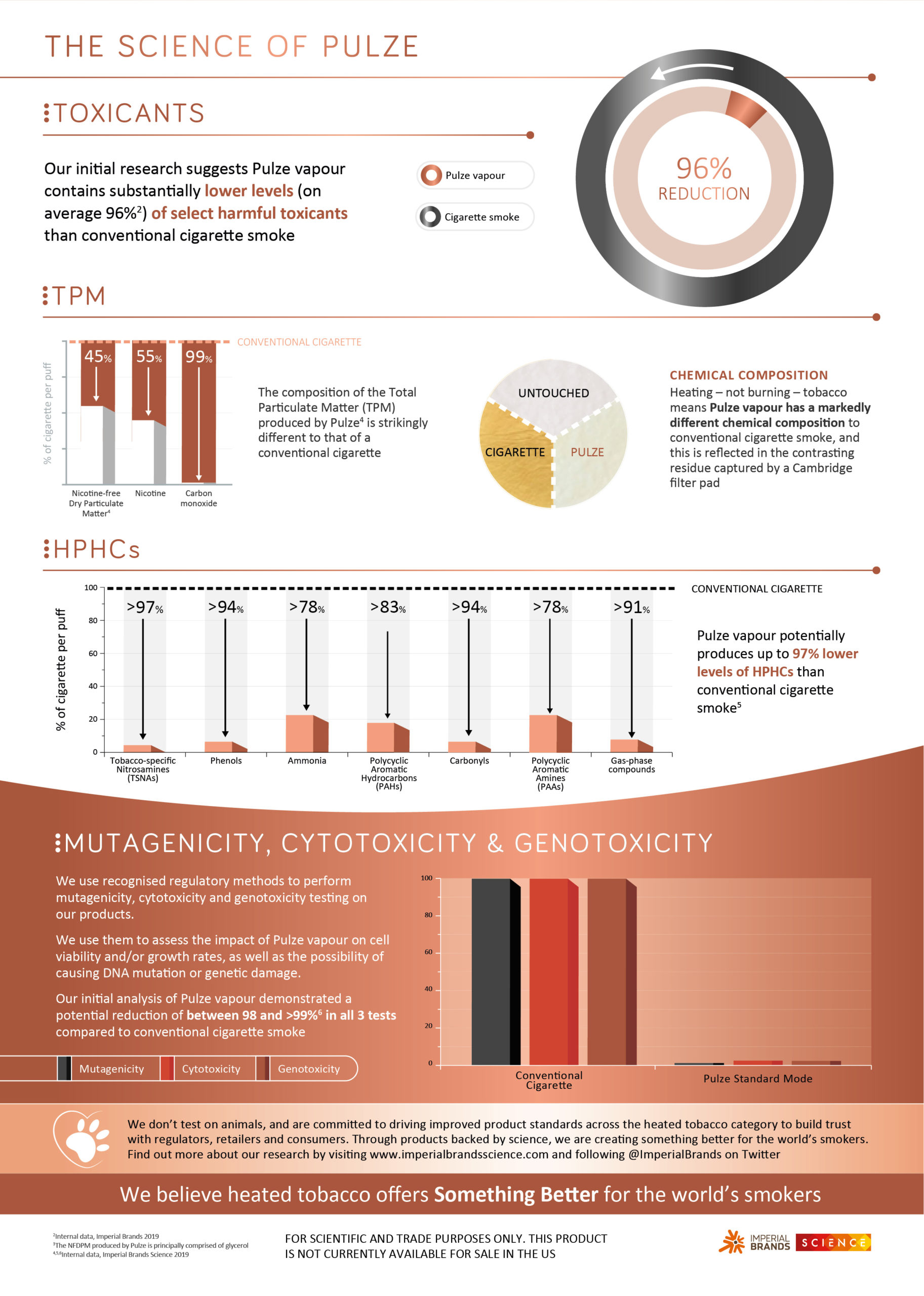 You are free to share this content with credit to Imperial Brands under a Attribution-NoDerivatives 4.0 International (CC BY-ND 4.0) license.