//Milestones in Tobacco Harm Reduction
Posted 21/09/2020 12:00am
---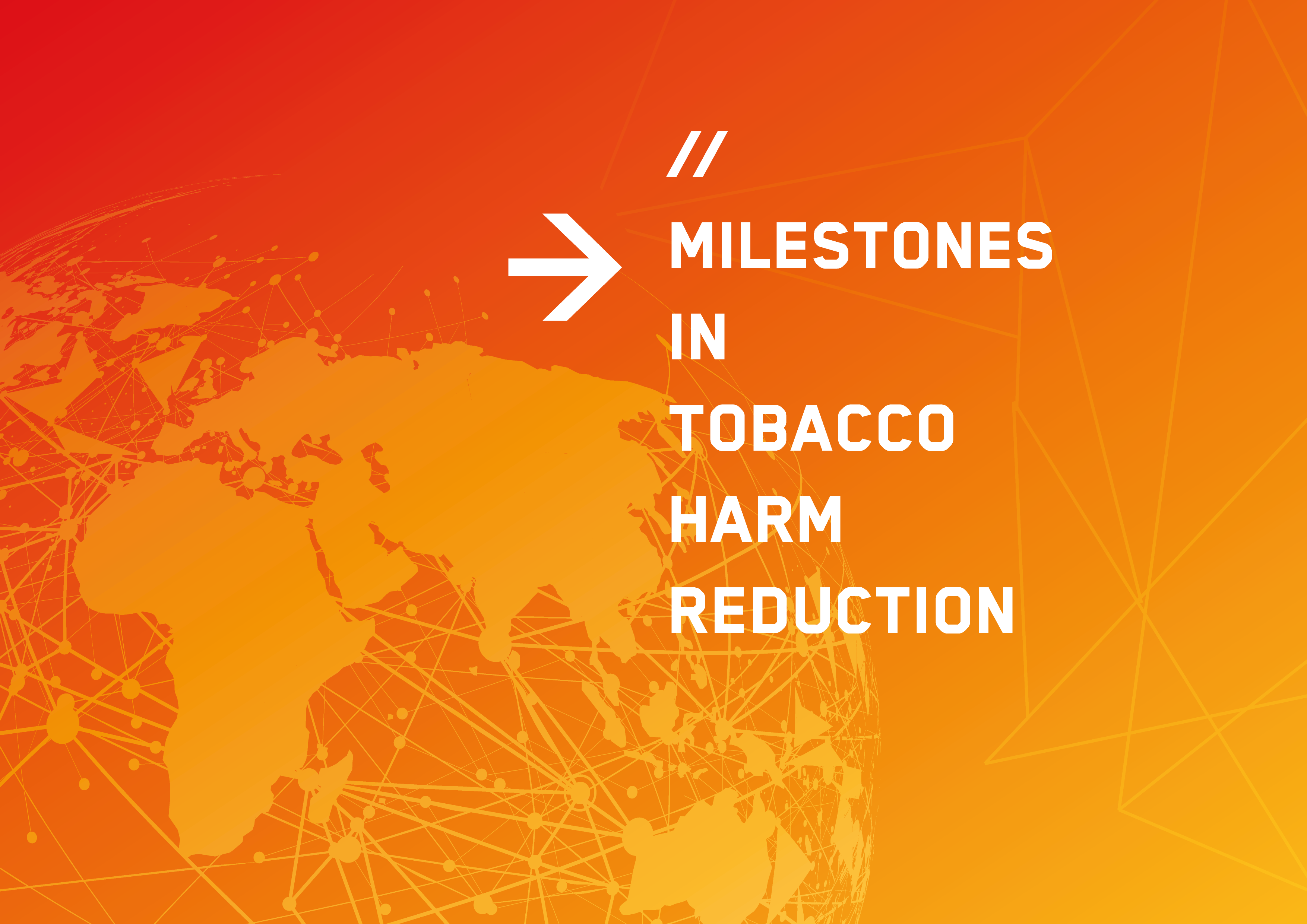 Next Generation Products (NGPs) decouple nicotine from harmful tobacco smoke. Although not completely risk-free, ongoing scientific research suggests their considerable harm reduction potential relative to smoking cigarettes.
By delivering satisfying levels of nicotine while replicating many of the sensorial and behavioural elements of the smoking 'ritual', NGPs offer an attractive option to conventional cigarettes for many adult smokers.
They are a viable alternative for the 1 billion-plus smokers worldwide, potentially facilitating the public health concept of Tobacco Harm Reduction (THR): so adult smokers uninterested or unwilling to quit cigarettes can consider transitioning from combustible tobacco to less harmful sources of nicotine.
However, not everybody believes in THR, or that NGPs can play a role in it. Some critics – citing the relative novelty of NGPs and the ensuing lack of long-term scientific data –  invoke the precautionary principle and play the waiting game.
This risks wasting time many adult smokers cannot afford.
It's true even the most established NGP category – vaping – is still relatively nascent; heated tobacco and tobacco-free nicotine oral products even more so.
That said, there's already a great deal of robust pre-clinical research to suggest these NGPs may be significantly less harmful than smoking.
Indications from short to medium term clinical and behavioural studies [1] are also promising, although we absolutely recognise more research is needed into NGPs and their long-term health effects.
We will continue to do this.
However, when it comes to regulating and facilitating NGP use, we also believe in making decisions based on the encouraging science available today.
Increasing numbers of key actors in public health regulation and policy agree. They've started to listen – and more importantly act on – the contemporary compelling evidence, acknowledging and endorsing the principle of THR and of NGPs as viable, scientifically-substantiated, potentially reduced harm alternatives to combustible tobacco.
In the UK, where vaping is both popular and widely endorsed by numerous public health groups – including Public Health England [2] – as a cessation tool, the smoking rate has plummeted. [3] Modelling suggests if other countries adopted this approach, the world would have 200 million fewer smokers. [4]
Now is the time to act. Public health bodies and regulators ignoring the evidence risk preventing millions of adult smokers worldwide from accessing potentially life-saving alternatives.
We urge policy advisers, media and regulators who believe in pragmatic and progressive public health policies to explore our dynamic THR timeline below and act on what the data tells us.
[1] E.g https://www.cochranelibrary.com/cdsr/doi/10.1002/14651858.CD010216.pub3/abstract see "None of the studies found that smokers who used EC short‐ to mid‐term (for two years or less) had an increased health risk compared to smokers who did not use ECs. "
[2] Public Health England is an executive agency of the UK Department of Health and Social Care.
[3] https://ash.org.uk/media-and-news/press-releases-media-and-news/in-2019-around-half-as-many-britons-now-vape-as-smoke-and-the-majority-are-ex-smokers/
[4] https://www.betterretailing.com/products/vape-world-map/
Milestones in THR

—
You are free to share this content with credit to Imperial Brands under a Attribution-NoDerivatives 4.0 International (CC BY-ND 4.0) license.